Being a School Rep
Are you thinking about becoming a school rep?
If you are thinking about becoming a rep you could make a real difference to your school. All you need to do is fill in this
form
.
If you want to ask any questions about being a rep, please get in touch. You can email us at nutdarlington@gmail.com, or find us on facebook at
www.facebook.com/DarlingtonNut
Hazel Commane, who has been NUT rep for five years,
with Kim Ford, (teaching assistant) and Year One pupil.
---
Does your school have a rep?
The role of rep

The role of rep is flexible. We are currently looking for 'contact names' - simply someone who receives NUT correspondence and displays in the staff room. If you would like to take on this role, please use the form below!

But being a school rep can be so much more - if you want it to be! You can ensure fairness and equality for all in your school, with full support and training provided by your union (see opposite). Go on, make your voice heard. Remember - schools with NUT reps and active union groups are better places to work!

If you don't currently have a rep in your school, discuss it with NUT members and elect one. Let the NUT know by clicking here.

http://www.teachers.org.uk/node/10673

Once you have elected a rep, please also let us know locally so we can support you from the outset. Use the form below or drop us an email at nutdarlington@gmail.com

Training

Briefings are held locally in Darlington. Check

here

for details of the next local meeting.

NUT Reps Foundation

The NUT Reps Foundation course is a brand new three-day course for newly elected Reps or those who have not previously attended training. It has been developed specifically to reflect the changing context in which you will be operating as the workplace rep, and represents the first part of a ten-day training entitlement currently being developed for NUT Reps.

The following courses are currently planned for 201714-16 JuneThe Jury's Inn/NewcastleApply.

This course will enable you to:

Develop the NUT presence in their workplace
Understand the challenges facing teachers and the NUT
Know their rights and the support available to them as Representatives
Represent members individually and collectively
Negotiate with and influence management
Build campaigns in their workplace and their communities
Act as local NUT leaders in their workplace

How much?

FREE with travel expenses reimbursed.

To find out more or to apply for a training course, visit the national website

http://www.teachers.org.uk/nutreps
Powered by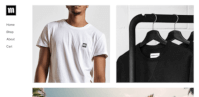 Create your own unique website with customizable templates.